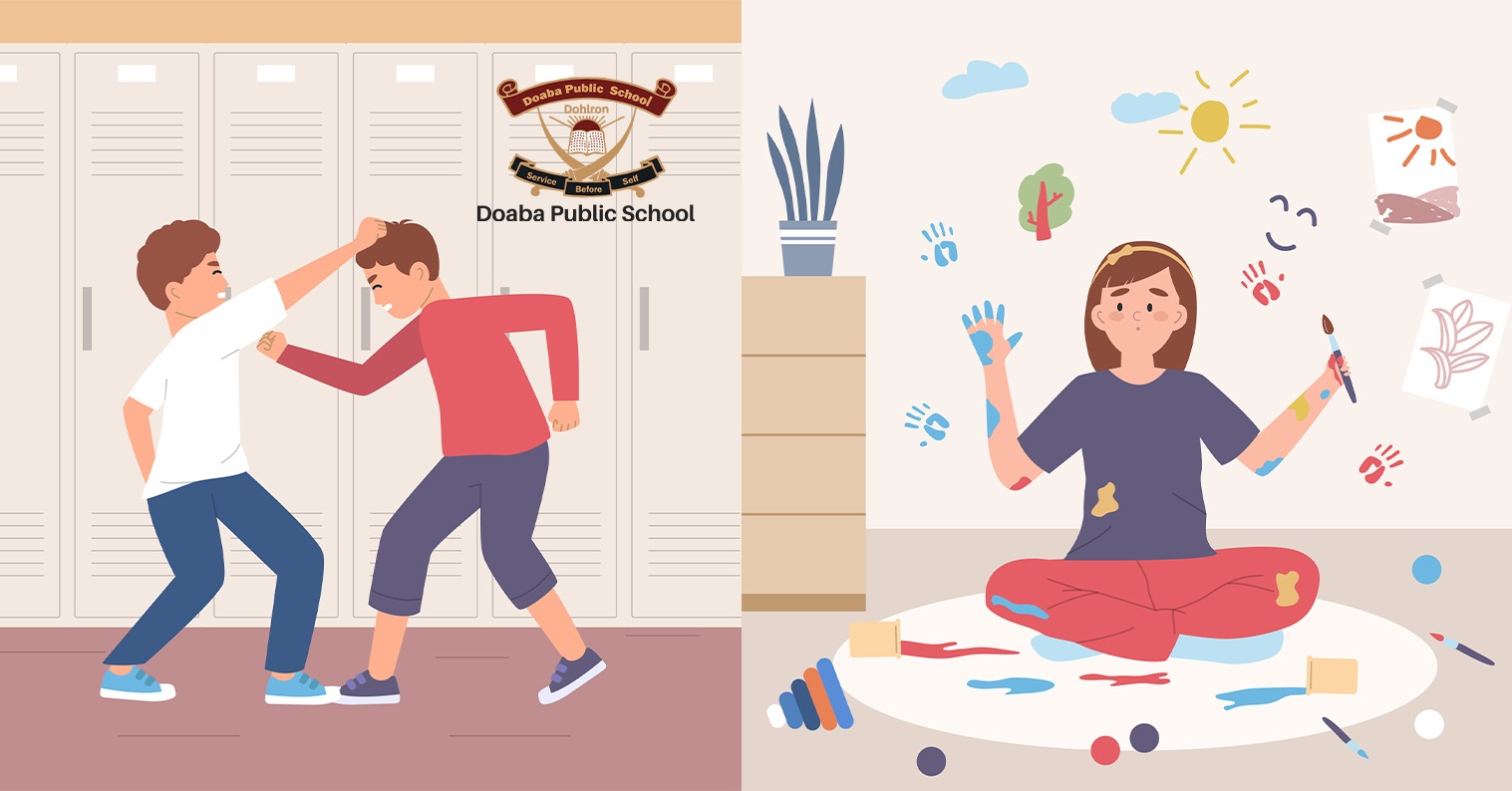 27 Jan

4 Effective Techniques to Teach Your Child Self-Defense

Parents nowadays have a rising desire to teach their children self-defense. It is primarily due to the prevalence of bullying in schools and society. Some people believe that teaching children self-defense is an overreaction to bullying. Whatever your thoughts are, you can't deny that taking a more practical approach to self-defense pays off. So, consider self-defense as an efficient technique to teach your child to be verbally and intellectually forceful, as well as to encourage them to trust their instincts. Doaba Public School Dohlron, one of the Best CBSE Schools in Hoshiarpur, gives some useful advice for parents who want to help their kids learn self-defense.

Effective techniques to teach your child Self-Defense
Teach your child to be verbally assertive

: As soon as possible, begin teaching your child to be verbally assertive. It will enable your child to deal with diverse situations and not give the bully an emotional reaction. Teaching your child self-defense is an excellent way to de-escalate a situation.

Do Not Teach Your Child to Swing

: Do not teach your child to swing. Instead, you can teach your child how to tackle aggression, even in a crucial situation. It will help your child minimise the available options to attack someone or behave rudely.

Enroll Your Child in a Martial Arts Program

: Children will be able to put a bully in submission if you assist them in obtaining specific training. Such training demands a significant financial and time investment, but it is well worth the expenses.
Conclusion: Enrolling your children in a self-defense session will enable them to show respect to their teachers and peers, become more aware of their surroundings, and use proper verbalization. Doaba Public School Dohlron, recognised as one of the Top CBSE School in Hoshiarpur, always encourages the students to learn how to protect themselves in the most preferred way and considers learning self-defense as an important life skill.