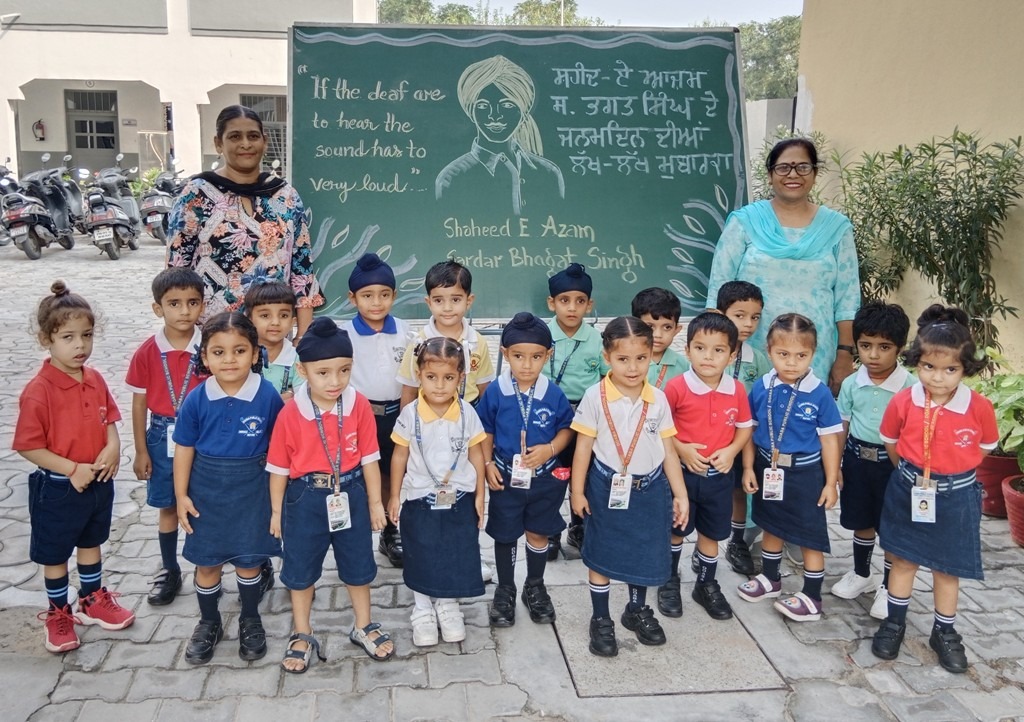 28 Sep

Shaheed-E-Azam Sardar Bhagat Singh 115th Birthday | Celebrations

'Revolution is an inalienable right of mankind. Freedom is an imperishable birth right of all.'

Bhagat Singh, who laid down his life for the freedom of our country will always live in the heart of every Indian.

Doaba Public School, Dohlron celebrated the 115th birth anniversary of Shaheed-E-Azam Sardar Bhagat Singh in commemoration of sacrificing his life in the battle for independence of India from British rule.

The school organised various activities for the students in which students from classes V to VIII made posters on Bhagat Singh and students from classes IX to XII wrote essays on Bhagat Singh.

Catch a Glimpse of it!