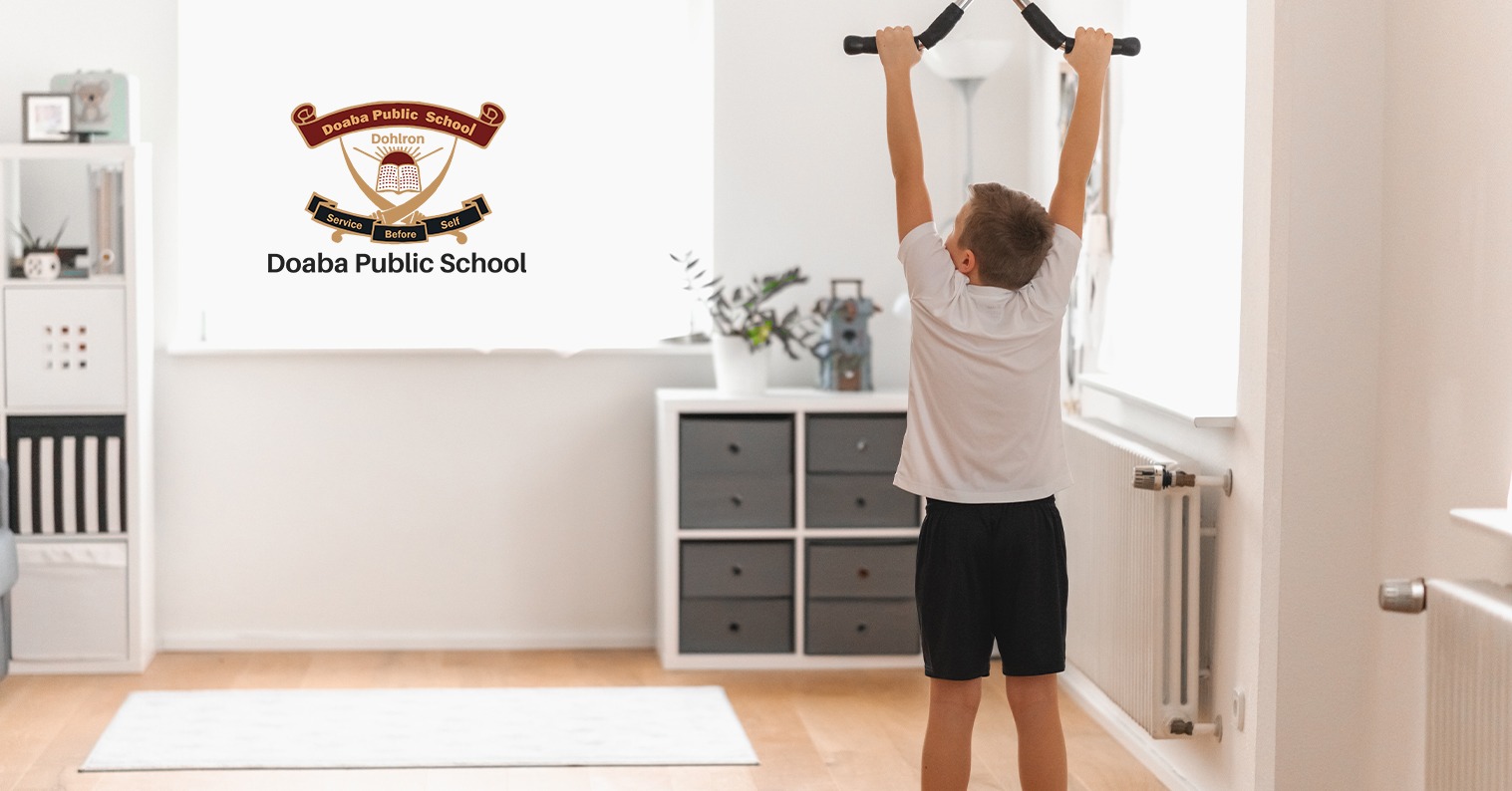 17 Nov

5 Ways to Teach Your Child the Importance of an Active Lifestyle

Children imitate and learn from the influences around them. So, as a parent, you need to raise your child by creating the habits and lifestyle that you want your child to follow throughout their entire lifetime. It will help to shape your child in the very preferred way. This is the reason, why you should make sure that you instil a healthy lifestyle in your children from the very early stage of their life so that they can build a robust framework for an active lifestyle with healthy habits.

Doaba Public School Dohlron, being one of the Top Schools in Mahilpur, suggests some effective tips to help your child lead toward a healthy and active lifestyle.

Top 5 Ways to Motivate Your Child for an Active Lifestyle:
Spend Quality Eating Time Together

: Make sure you spend quality time with your child. For instance, you can try to eat at least one meal a day as a family to help your child make healthy choices during that time. In this way, you can also teach your child about healthy food choices and healthy portion sizes. You can also model healthy cooking habits at home and help your child transfer his/her choices for leading an active lifestyle.

Be Involved with Your Child

: Another way to instil a healthy and active lifestyle in your child is to be involved with your child as much as possible. To do this, you can play games, go on hikes, go for a walk, play ball with your kids, and many more. The idea is that when you will be involved with your child, they will get enough opportunity to develop coordination and important social skills easily. Experts recommend teaching your child the joys of sports so that you can help them feel the joy of living an active lifestyle.

Reduce Screen Time & Technology Usage

: Now you can easily find technology at every turn resulting in reducing your family time. After all, it is quite hard to pull your child away from the screens. Instead what you can do is you can get your children involved with the world around them from a very early age. It helps your child to become more self-aware of his/her body, mind, and soul. 
Conclusion:
When it comes to motivating your child to live an active lifestyle, make sure you give your child a more positive environment with positive role models, healthy food options, outside activities, social activities, intriguing mental challenges, etc.